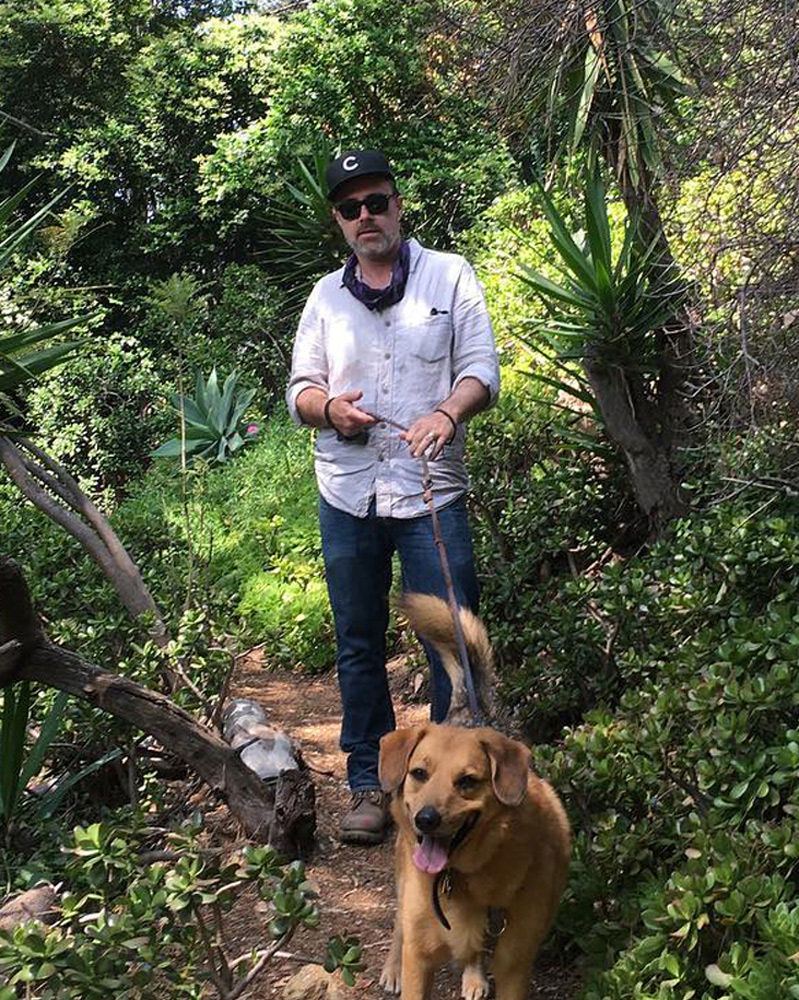 Rob Funderburk

(RGF, b.1974) is a visual artist and creative contractor based in Chicago. He creates drawings, paintings and prints that range from intimate and experiential to large, site-specific works, and has an extensive background in

print and paper product design, technical/trade publishing and communications design.
Rob has a BA in Studio Art from Indiana University, and is originally from Baugo Township in Elkhart, Indiana. His work has been exhibited by DePaul University Art Museum, Elastic Arts, and Open End in Chicago, and illustrations have appeared in publications from Chicago Tribune, Featherproof Books, Poetry Magazine, Proximity Magazine, THE2NDHAND and TimeOut Chicago. From 2011–2018, Rob served as Creative Industry Liaison at Columbia College Chicago.

EXHIBITION

2015 - Solo: New Work by Rob Funderburk, curated by Jordan Martins, Elastic Arts, Chicago, IL 
2015 - Ten x Ten 2015, curated by Homeroom & Spudnik Press, Chicago Art Department, Chicago, IL 
2015 - YAB DIY, curated by You Are Beautiful (Matthew Hoffman), Galerie F, Chicago, IL 
2015 - (I'd Like to Suggest) LINGER ON, curated by Anna Kunz, Anna Kunz Studio, Chicago, IL 
2012 - Now Is The Time, curated by Chris Silva, Believe Inn, Chicago, IL 
2009 - Peter Lemke's Collection, curated by Peter Lemke, Milwaukee Avenue Arts Fest, Chicago, IL 
2004 - Solo: Learned Behavior, Open-End, Chicago, IL 
2004 - Solo: New Work by Rob Funderburk, Chopin Theater, Chicago, IL 
2004 - Citrus, curated by New Theater Collective, Springman Studio, Chicago, IL 
2003 - Artboat, curated by Michael Workman & David Roman, Chicago, IL 
2002 - 2-person: Rob Funderburk & Jake Webster, Labotomy Gallery, Chicago, IL 
1998 - Lorentz Gallery, Elkhart, IN 
1997 - Solo: Rob Funderburk, Herman B. Wells Library, Indiana University, Bloomington, IN 
MURALS
2021 - 210623, Marquette Park House, Gary, IN
2019 - 190214 (Envirochime), S2G Ventures, Chicago, IL 
2016 - 161217 (For Brightwater), Brightwater / 8th Street Market, Bentonville, AR 
2010 - The Robin & The Worm, Nomadic Studio, curated by Stockyard Institute, DePaul University Art Museum, Chicago, IL 
2010 - For Orpheus and Euridice, Chicago Opera Vanguard, AV-Aerie Gallery, Chicago, IL 
2007 - For 365 Days/365 Plays, Suzan-Lori Parks / Collaboraction, Open-End, Chicago, IL 
2005 - Untitled, Open-End, Chicago, IL 
2004 - Untitled, for Arcade Fire & The Unicorns, Open-End Gallery, Chicago, IL 
2004 - Untitled, for Bonnie "Prince" Billy & Joanna Newsom, Open-End Gallery, Chicago, IL 
PERFORMANCE
2015 - Ten X Ten Performance Series, with Josh Berman & ensemble, curated by Homeroom Chicago and Spudnik Press, at Elastic Arts, Soho House, Elastic Arts, and Constellation, Chicago, IL 
2011 - Nerves Of Steel, curated by THE2NDHAND, Hungry Brain, Chicago, IL 
2010 - Book Ends, curated by Third Coast Audio Festival and The Books, Chicago Urban Arts Society, Chicago, IL 
2002 - Benefit for Mad Shak Dance Company, Mars Gallery, Chicago, IL
PRESS
2015 - The Ten x Ten Experiment, Jordan Martins, Graphic Notes #1, Elastic Arts
2009 - Analogging On, Jake Malooley, Time Out Chicago, #249
2007 - Hiding Out by Jonathan Messinger, Booklist Magazine
2001 - He Puts A Little Play In Posters: Rob Funderburk, Achy Obejas, Chicago Tribune
ORGANIZATIONAL EXPERIENCE
Arts Service / Administration: Artransit, Big Draw Chicago, Camp Echo Lake, Columbia College Chicago, Comfort Station, Goodman Theatre, Homeroom Chicago, Ideotech, Marx-Saunders Gallery, THE2NDHAND, Wabash Arts Corridor
Illustration / Commissioned Artwork: Brightwater/NWACC, Chicago Tribune, Coachmen Industries, Curbside Splendor, Featherproof Books, Hufft, Indiana University, Interior Architects (IA), Kartemquin Films, Marquette Park House, Mucca Pazza, National Pastime Theater, Poetry Magazine, Redmoon Theater, S2G Ventures, Skyline Design, Stockyard Institute, TimeOut Chicago

Art Direction / Graphic Design: Driscoll Bell, Centurion Vehicles, FTI Consulting, Grainger, H.H. Becker Publishing, Jones Lang & Lasalle, National Restaurant Association Educational Foundation, Publications International, Quarasan Publishing, Sears Corporation, World Book Encyclopedia, WTTW Network Chicago