Sketch in garden at Self-Realization Fellowship Headquarters, Mount Washington, Los Angeles, 2019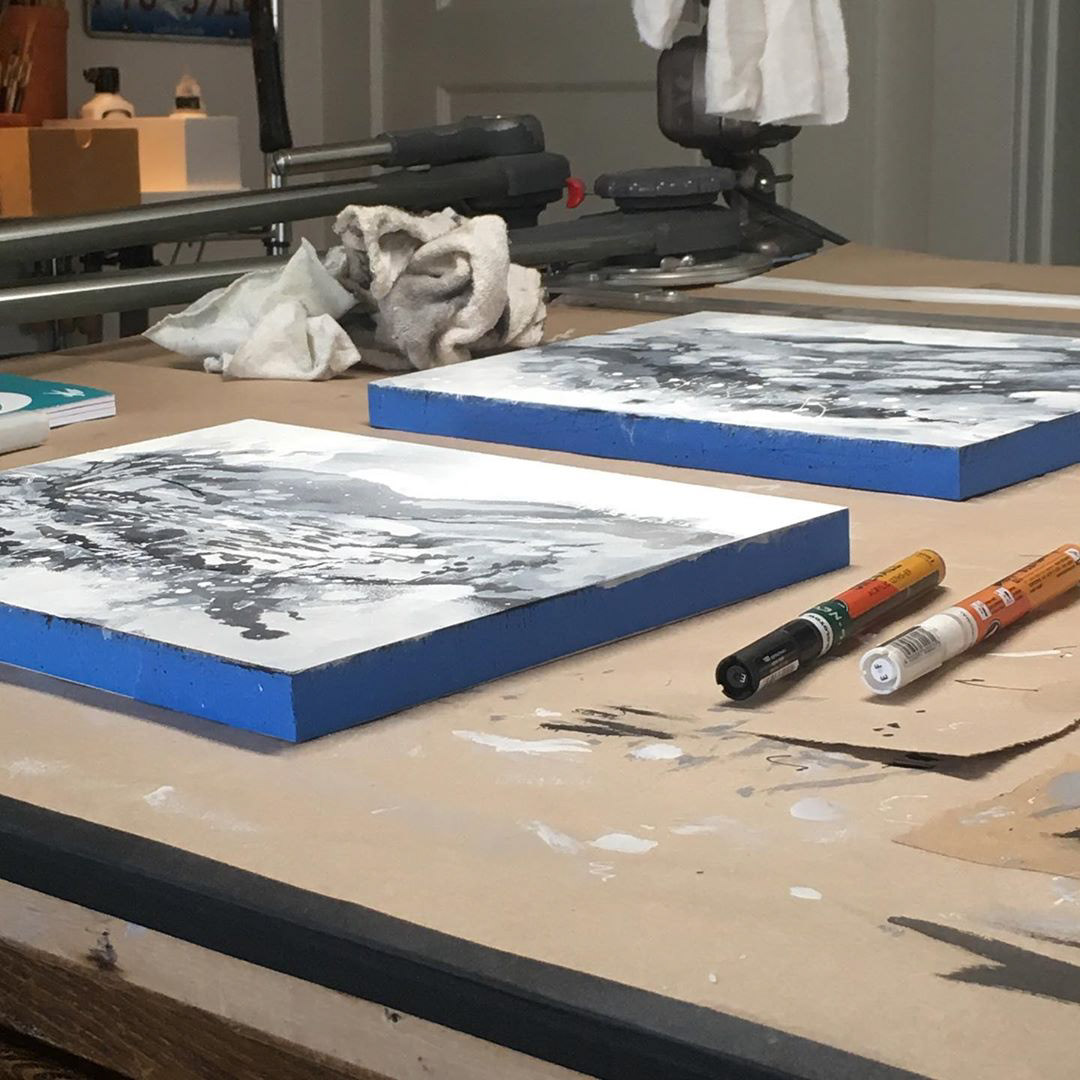 From 190708 series, 2019. Ink and acrylic on cradled wood panel, 12"x9"
From Series #1810, 2018. Mixed inks, acrylic and graphite on cradled panels, 20"x16".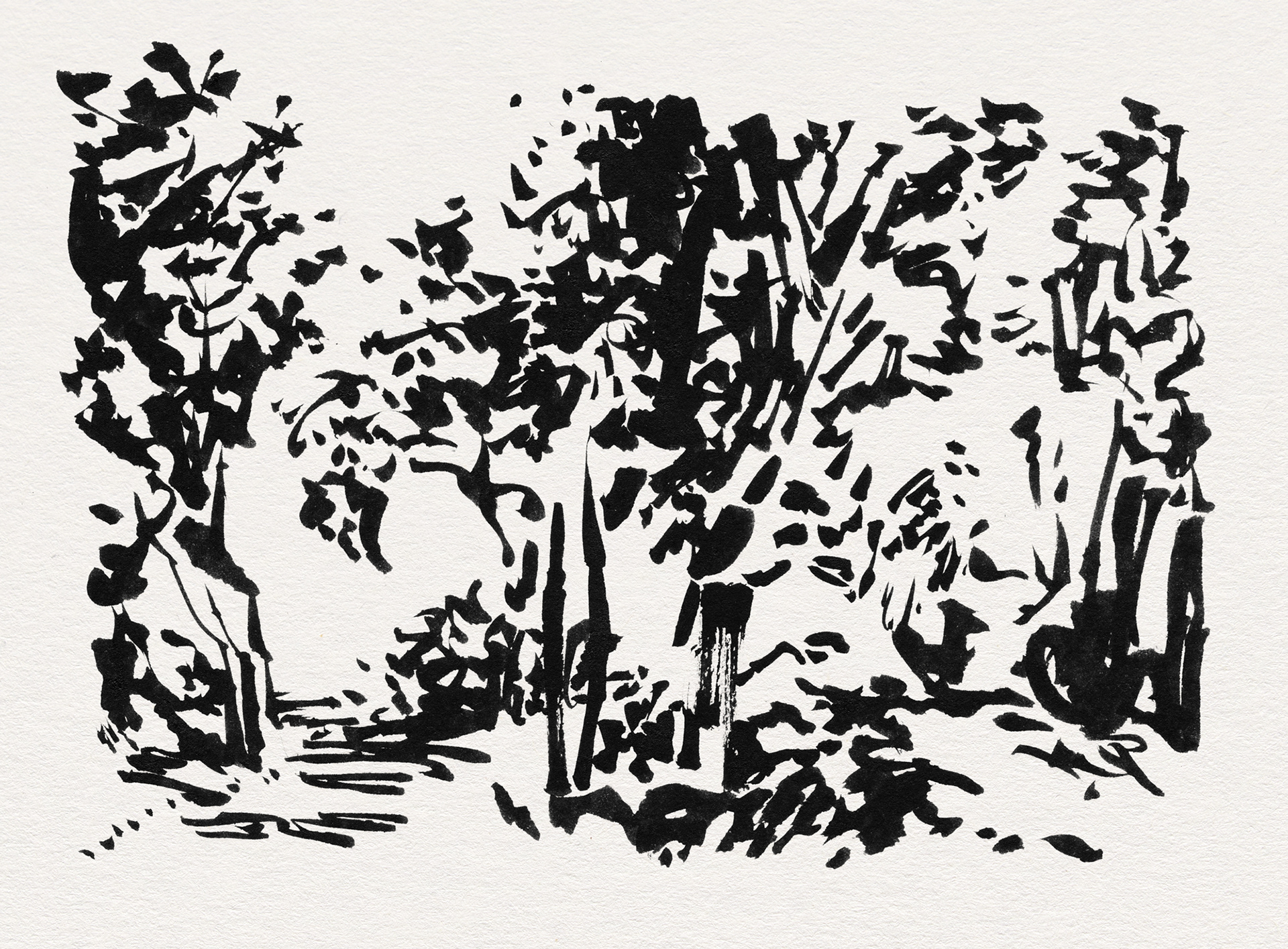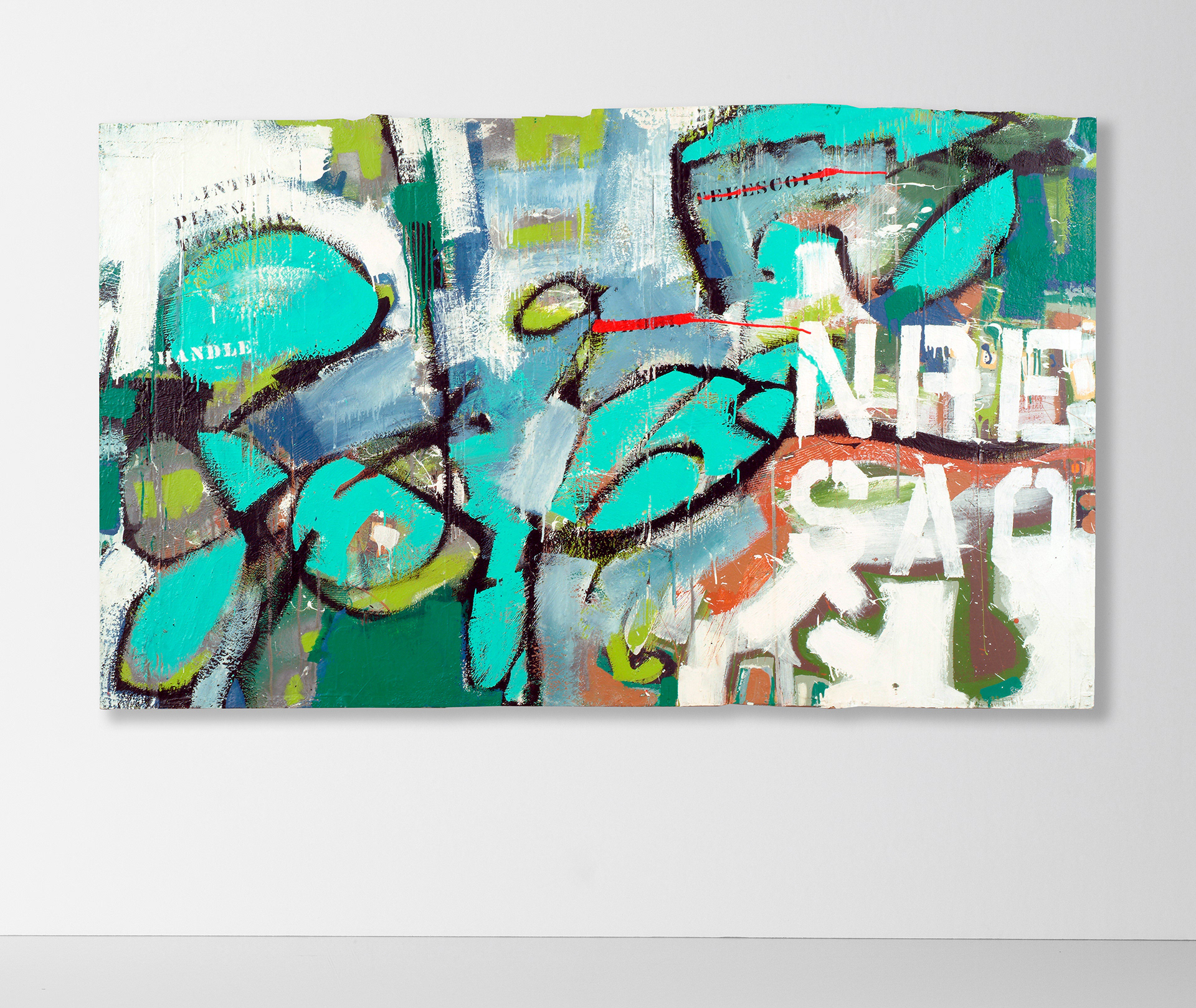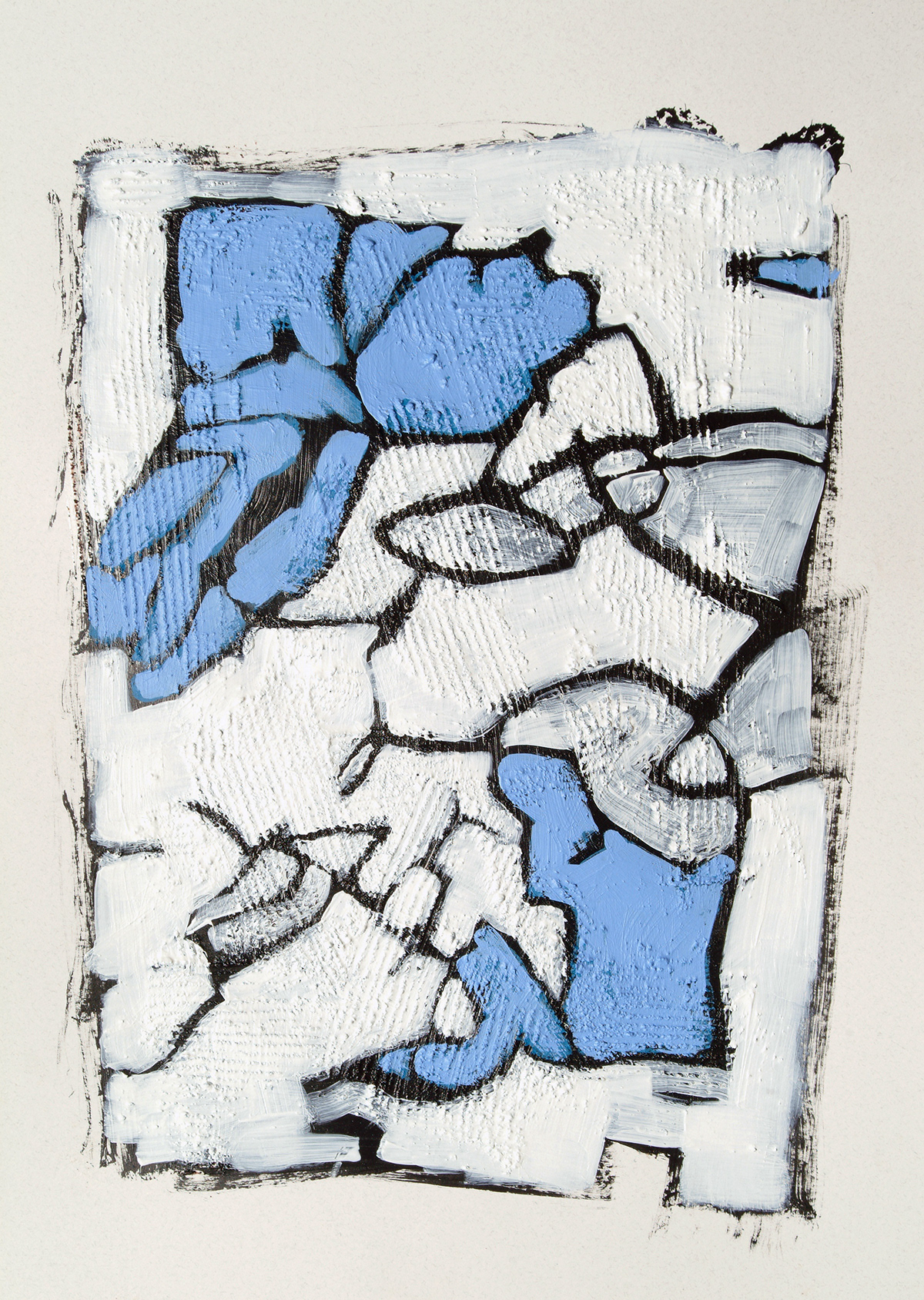 313-315 Vine Street, Glendale, CA, 2019
Mural in response to sculpture by Dayton Castleman, for Nomadic Studios at DePaul Art Museum, 2010,
curated by Stockyard Institute. Acrylic.
See more