Ten X Ten Performances and Prints
Series of collaborative musical performances and silkscreen print editions with composer Josh Berman and ensemble, curated by Homeroom Chicago, Elastic Arts and Spudnik Press.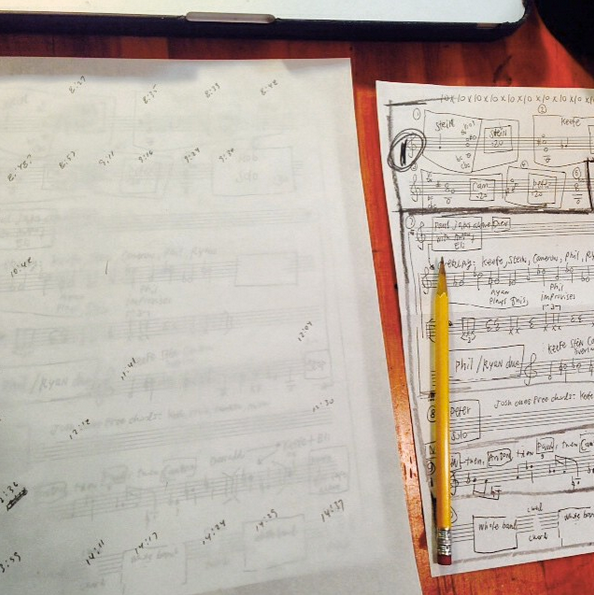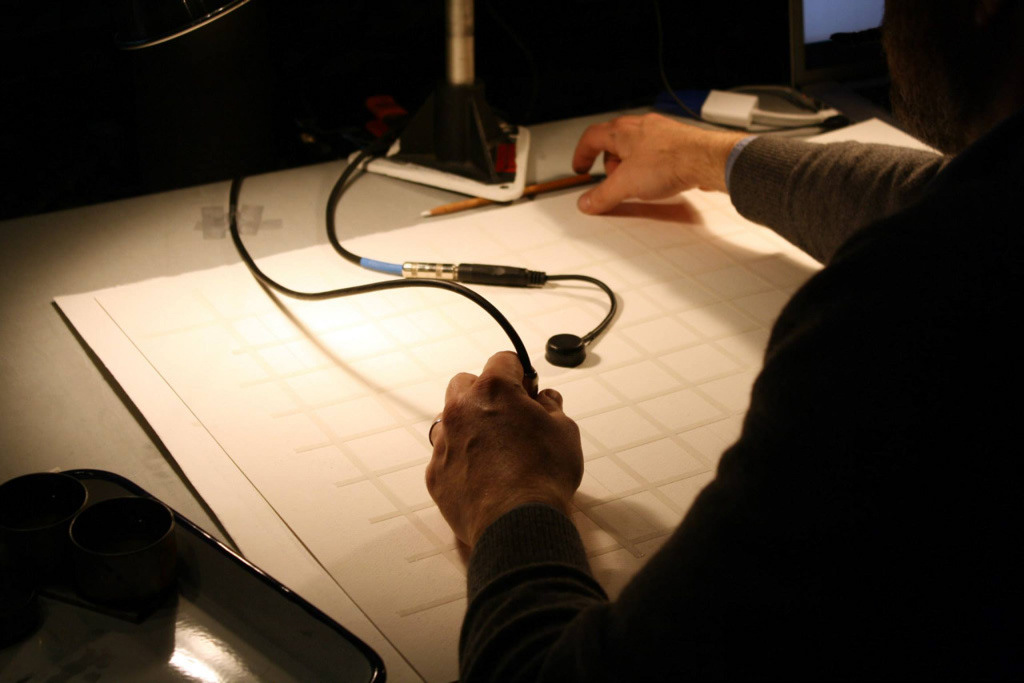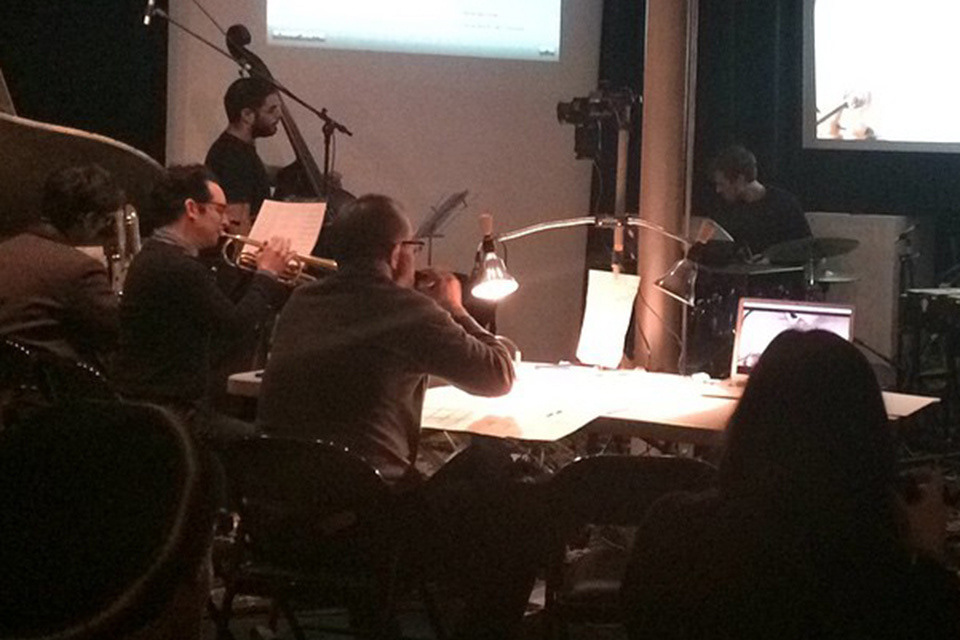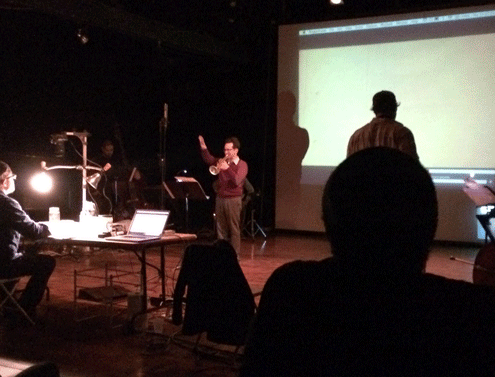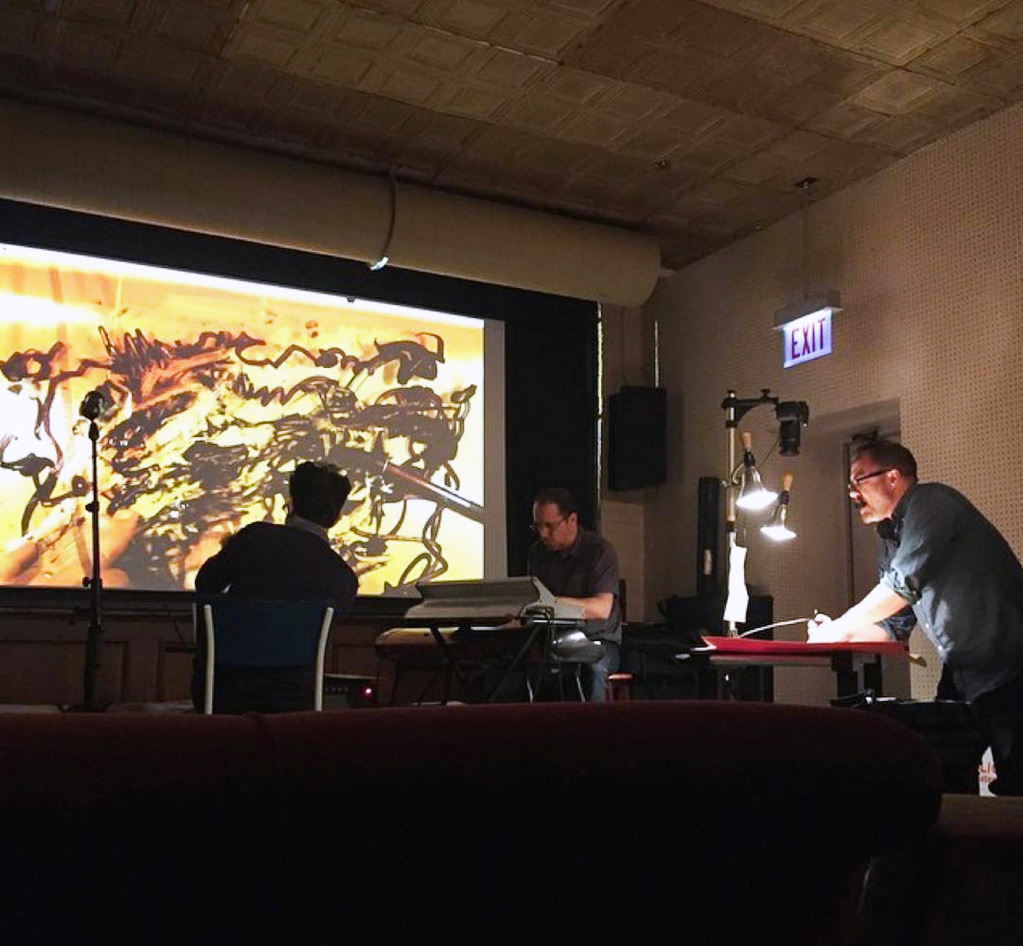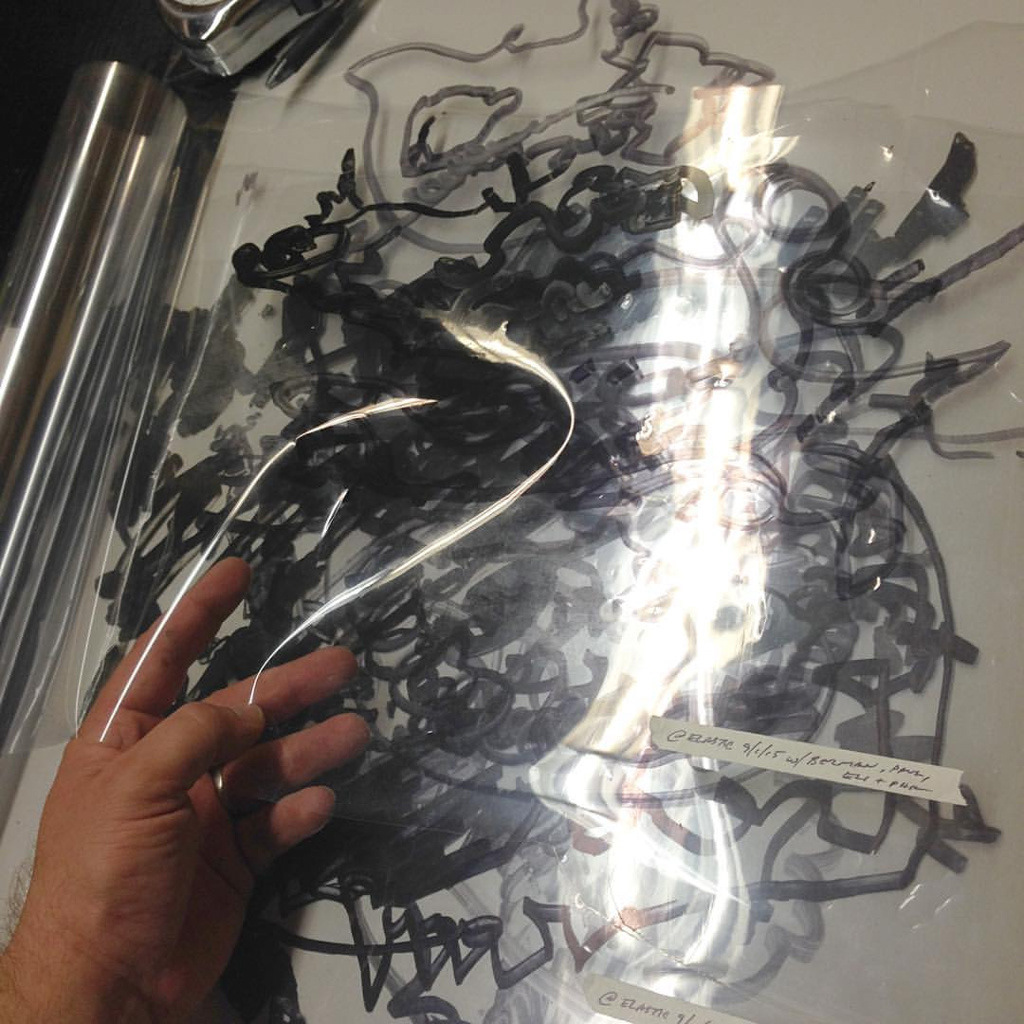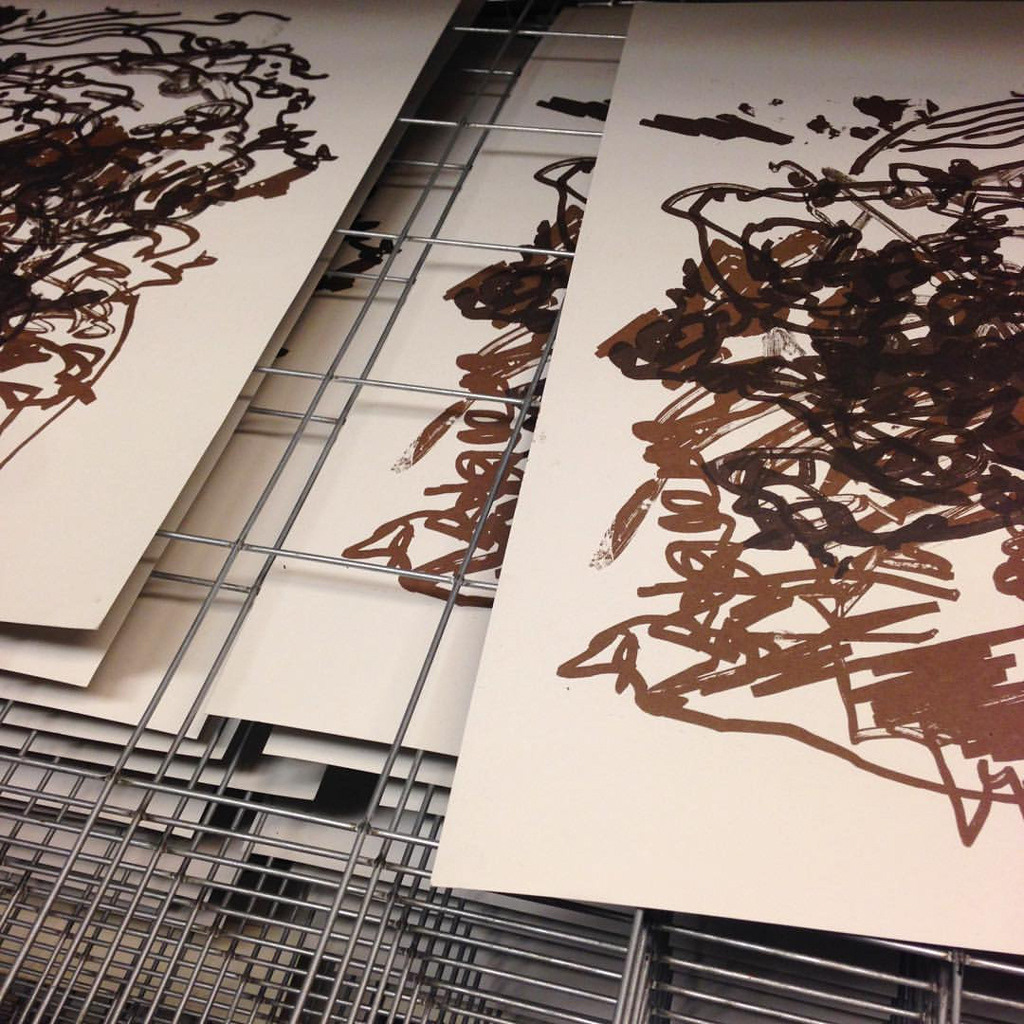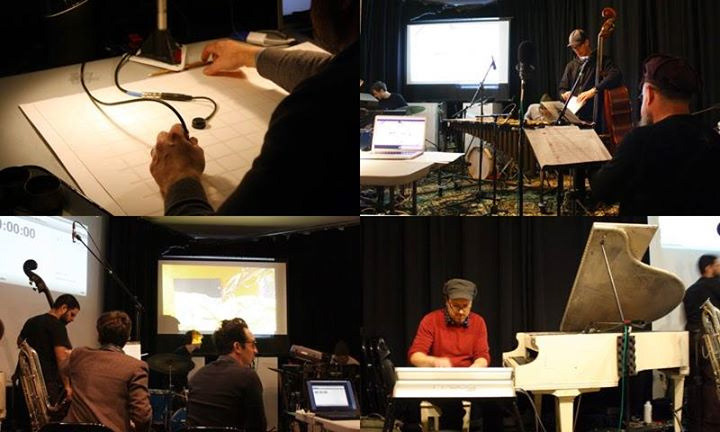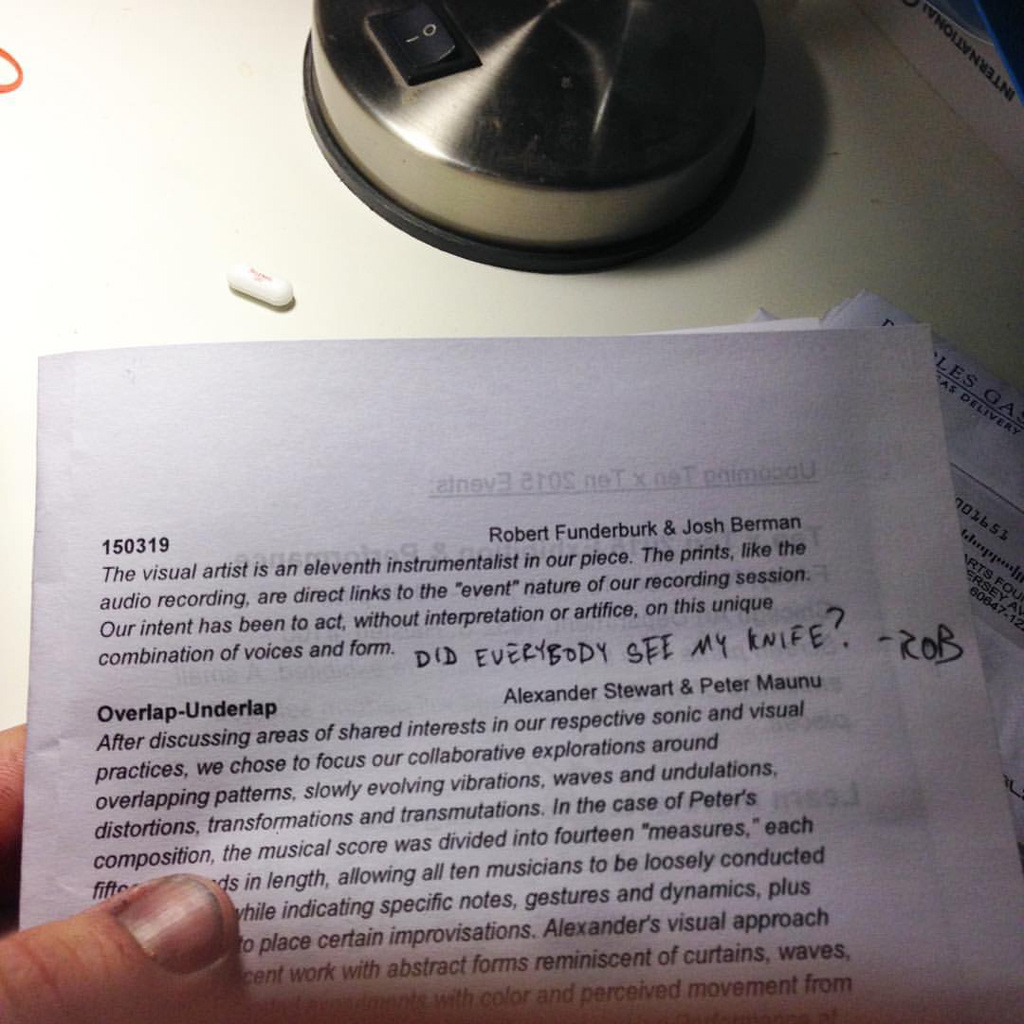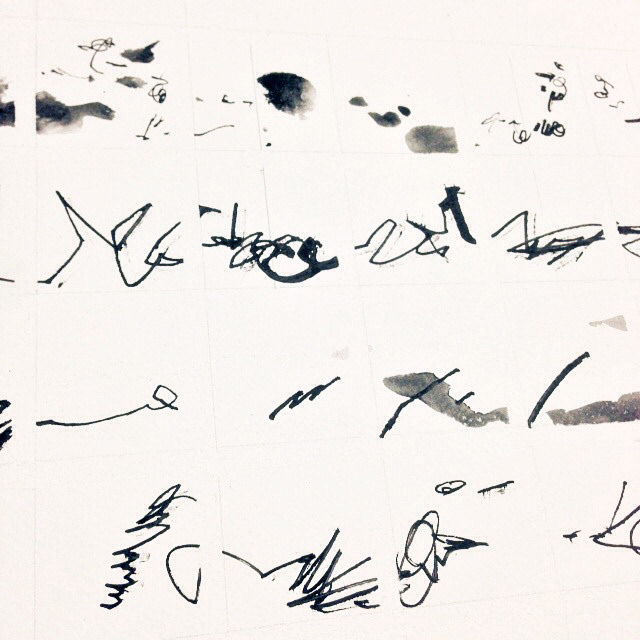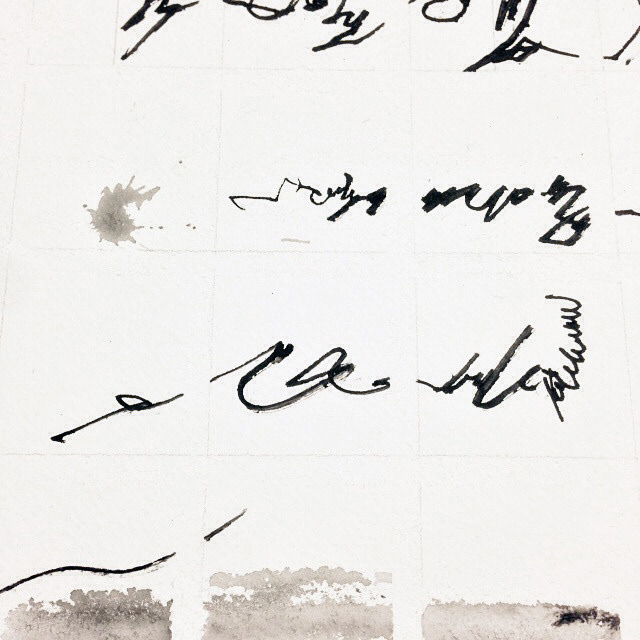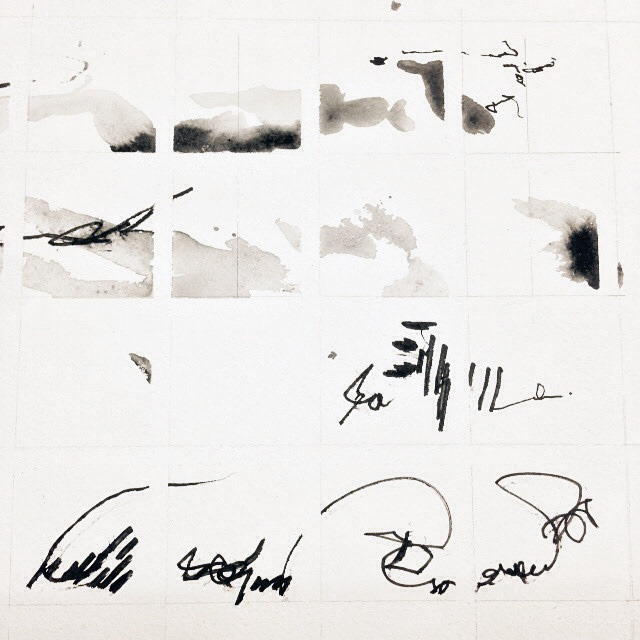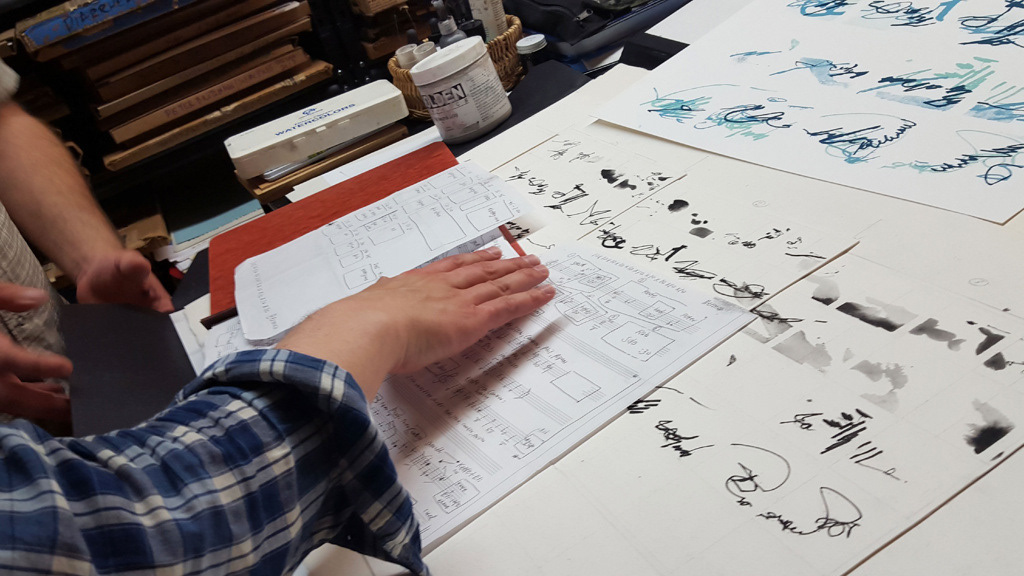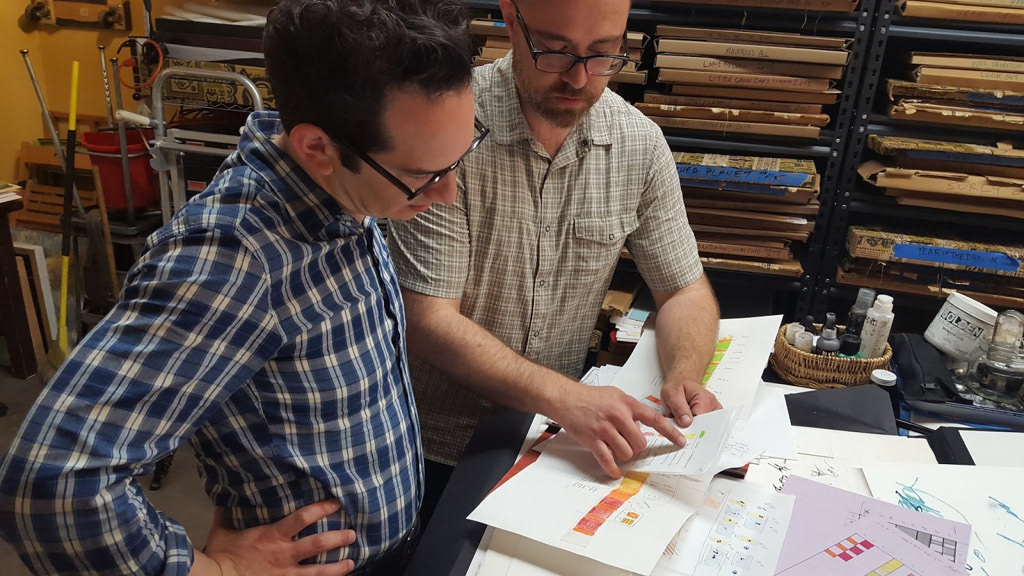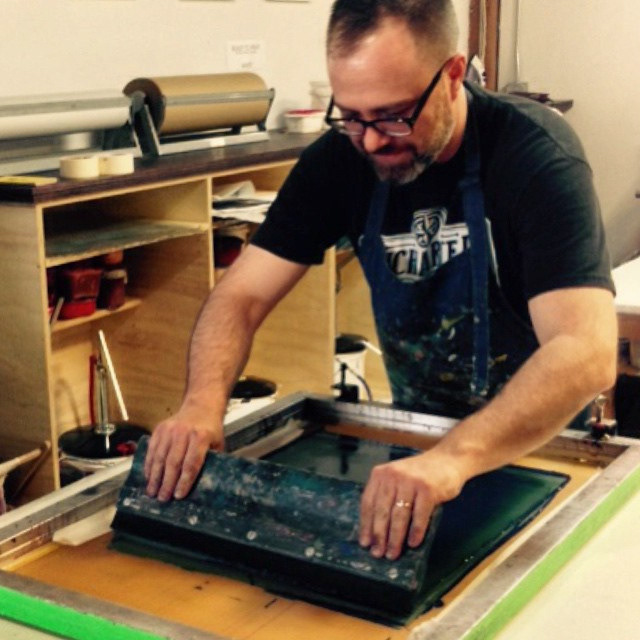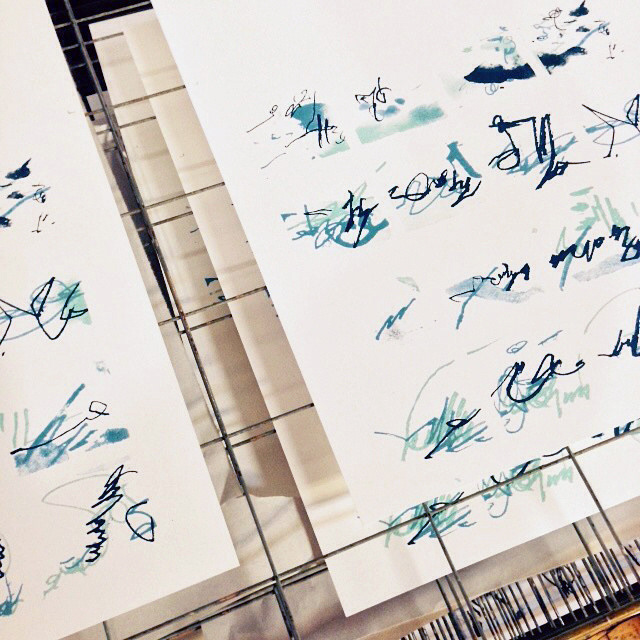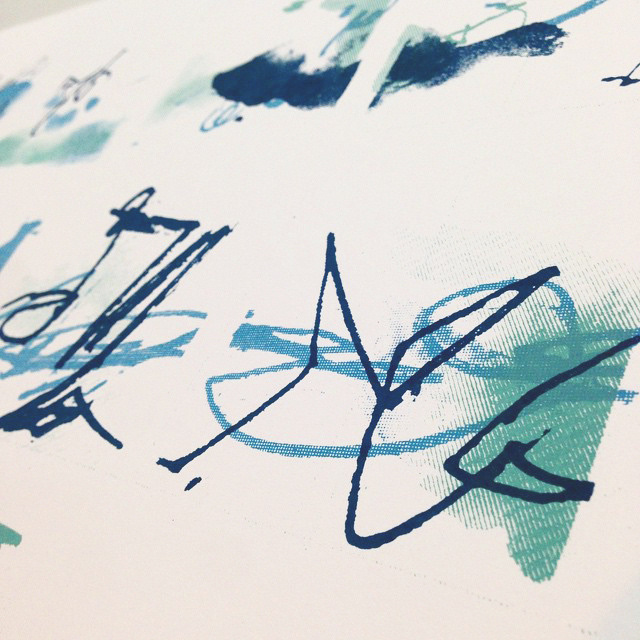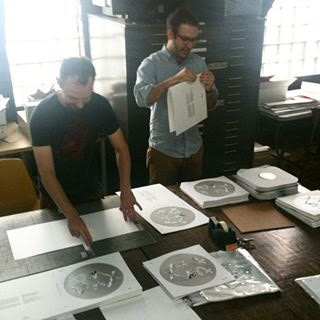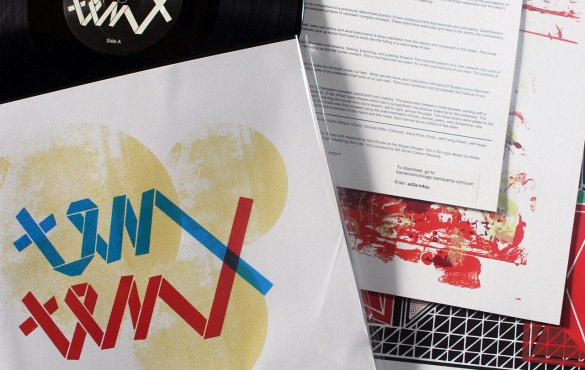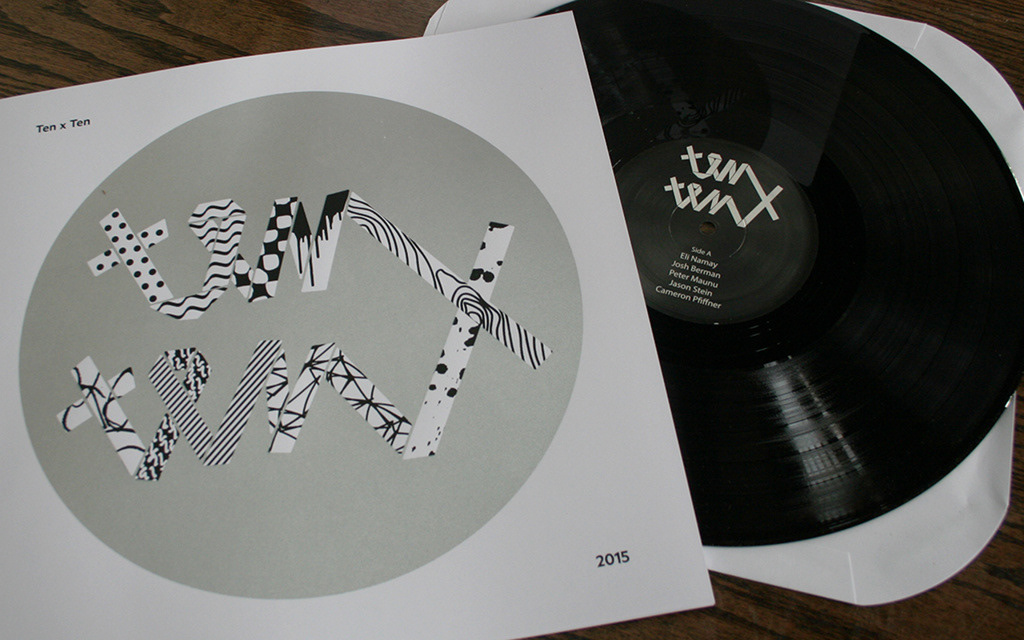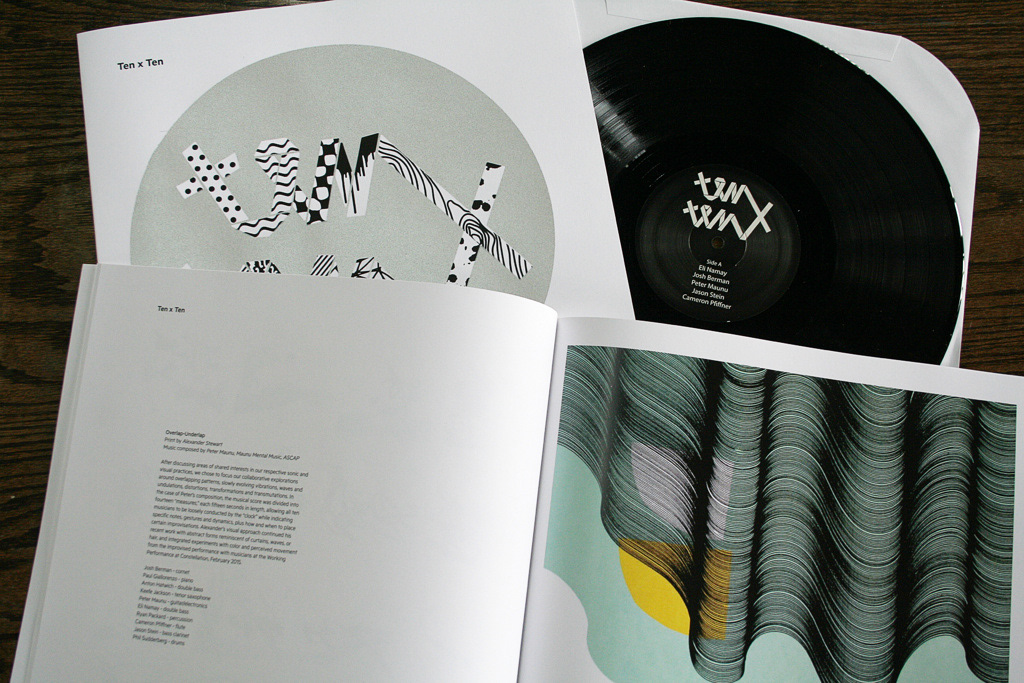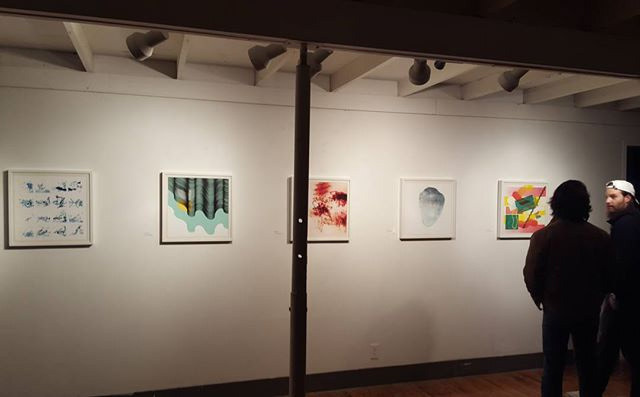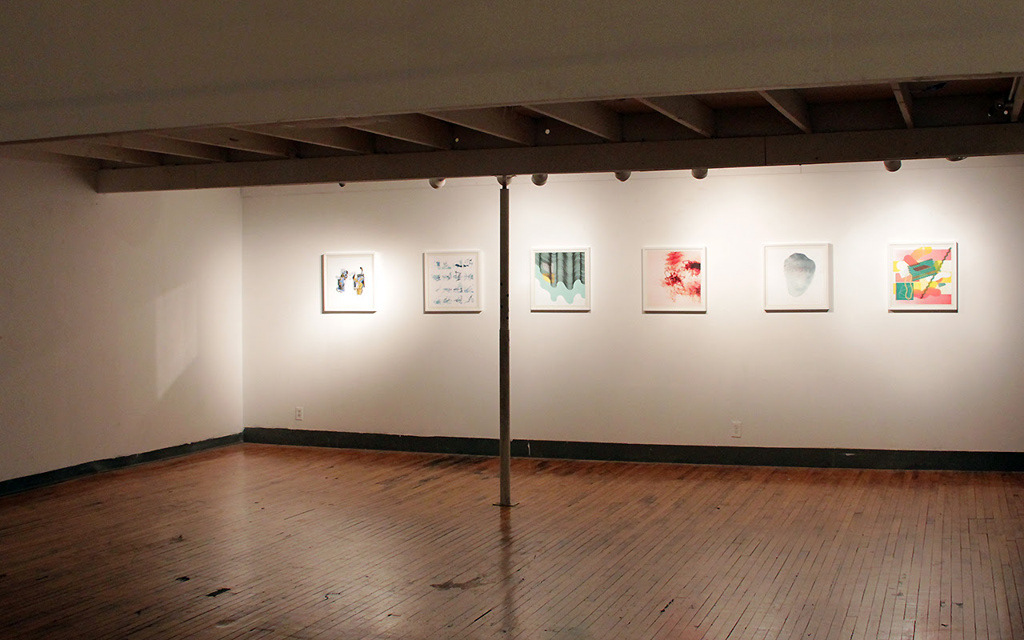 From "The Ten x Ten Experiment" by Jordan Martins, Graphic Notes #1, Elastic Arts: 
"Perhaps one of the most extreme examples of privileging process over parallels is found in Josh Berman and Rob Funderburk's collaboration. No doubt, the sporadic gestures in Funderburk's imagery mirror the frenetic energy of Berman's composition. But the pair take a remarkably concrete approach in the musical performance by applying a contact microphone to Funderburk's paint marker as he responds in time to the ensemble playing the piece. One of the highlights of this record for me begins at 1:39 in Berman's "150319" when the musicians give way to Funderburk playing a free jazz paint marker solo! This moment is significant not only for the ingenuity it displays in rethinking the possible permutations that can be applied to this project (never mind how fantastic it sounds), but more importantly for the turbulence it introduces to each artist's practice: Berman must imagine how non-musical actions will be integrated into a musical context, as Funderburk is obliged to make gestural marks which literally resonate beyond what is on the page. Regardless of what is intelligible to a viewer or listener of this project, one of the lasting effects of Ten x Ten might be discrete moments such as this that dislodge unique possibilities in the creative practices of the individual participants."